Research
Publications


People
Location
The National Center for Scientific Research "Demokritos" is situated on the foot on Mount Hemittos at the outskirts of Aghia Paraskevi, a suburb of Athens, and is about 12km to the north from downtown Athens. It covers an area of 600 acres in a nice forest of pine trees.role of the Institute in the field of education and training is remarkably important at a national level, due to the unique know-how and installations available.

Please, click here to view a map of NCSR-Demokritos with the location of the Department of Microelectronics (IMEL).

Secretary: M. Karmpadaki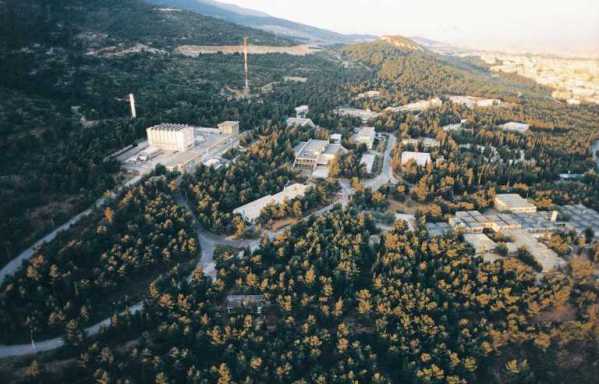 Address and Contact Information
Department of Microelectronics
Institute for Advanced Materials, Physicochemical Processes, Nanotechnology & Microsystems
NCSR "Demokritos"
Terma (End) Patriarhou Gregoriou Street,
PO Box 60228
Aghia Paraskevi, Attiki, GREECE 15310

Telephone: (+30) 210650-3223
Fax: (+30) 210651-1723

Secretary: M. Karmpadaki

How to reach "Demokritos"

•

From Athens Center:

To arrive to Demokritos from the center of Athens, take either the metro with destination "Ethniki Amyna" station (in front of the Ministry of Defense) or any bus line that passes from Mesogeion until you reach the "Ethniki Amyna". From there you can take bus B5 with destination to Agia Paraskevi, you get off at the "4th station Agia Paraskevi". The bus stop is in front of "Demokritos" main entrance.

•

From Athens International Airport:

You can take the airport express bus from the airport to the metro station "Ethniki Amyna" and continue by "B5" bus line.

•

Taxi is also possible.
Please, find:
• Map of Athens with instructions how to arrive to NCSR-Demokritos.
• Map of NCSR-Demokritos with the location of the Conference Center.
• Map of Athens metro.
back to top